The web widget comes in two different sizes -- adaptable for desktop and mobile. Because we knew the widget would be placed on partner sites, the design needed to be clean, simple and easily visable.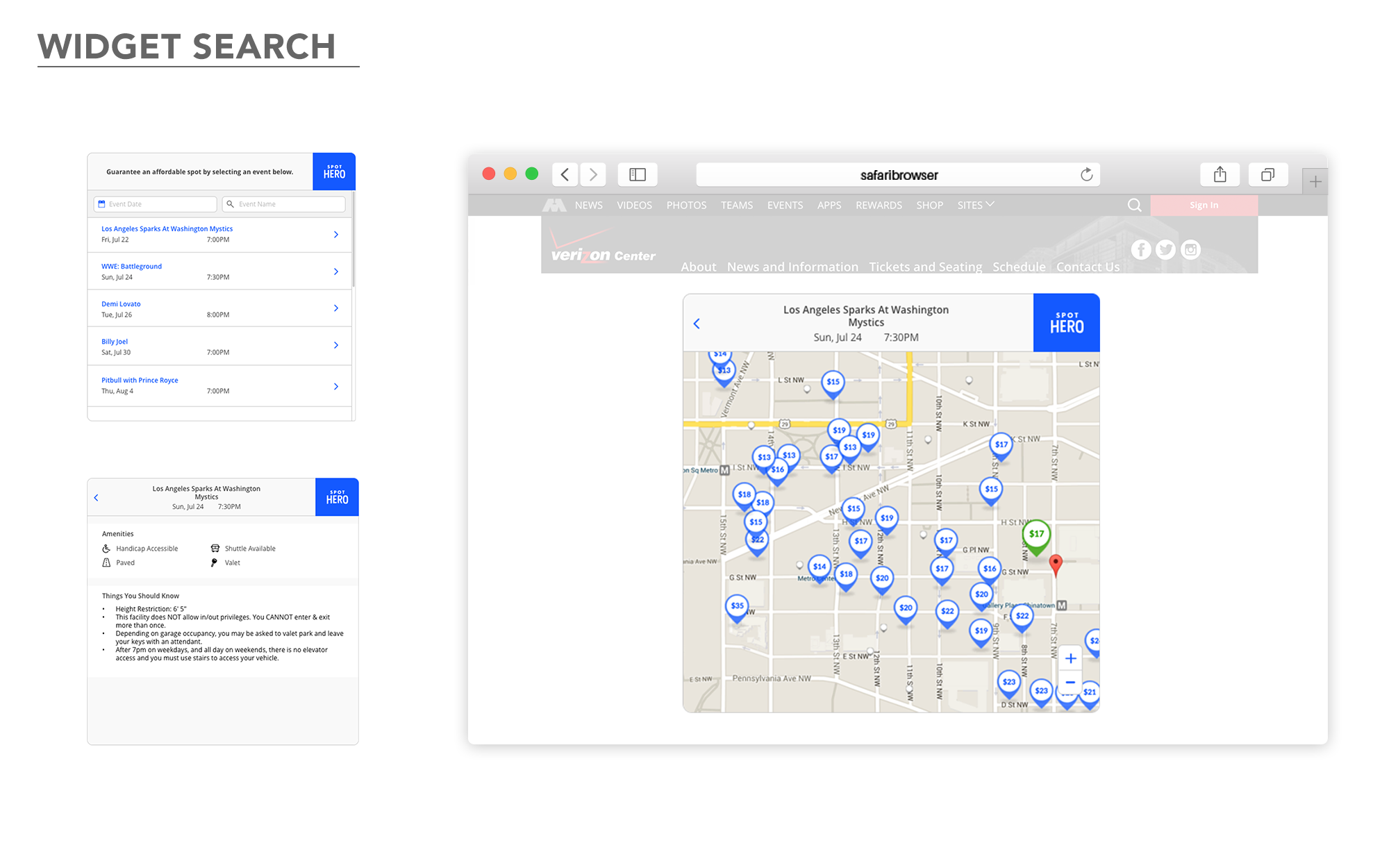 For the MVP launch, the web widget was created with events in mind. Upon load, users can search for an event name or date, allowing them to find parking around the venue. Clicking on a map marker would display parking details for a well-rounded purchase decision.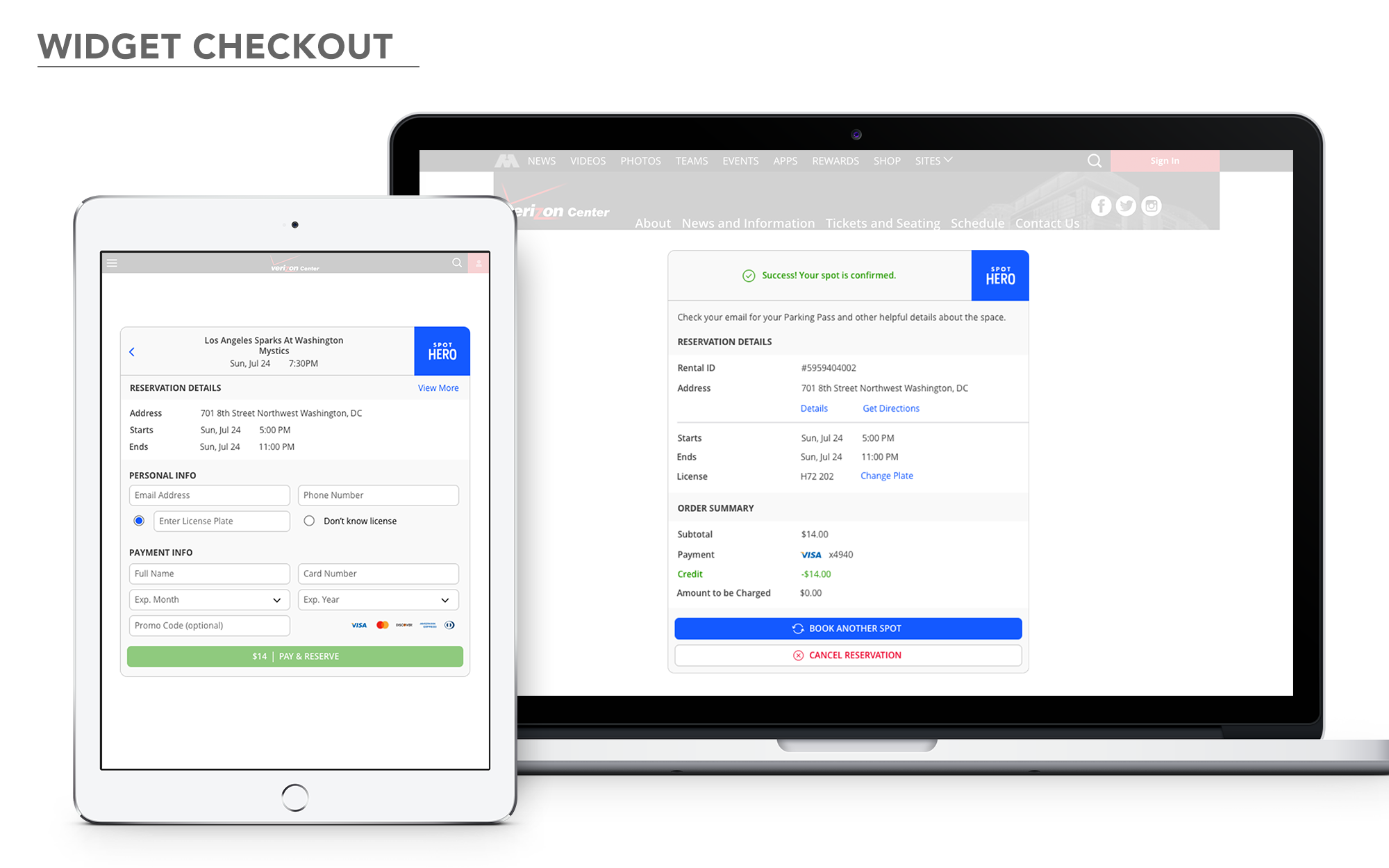 The widget guides users through the entire purchase flow without leaving the partner site. After a successful reservation, the user is prompted with a confirmation email to be later used to check in.
Aside from the web widget, the SDK program allowed partners to implement the API in their native mobile apps. This example shows a seamless integration within a car rental app.
The mobile SDK flow displays an experience similar to SpotHero's own native app. The user can set a time range, search available spots and purchase without leaving the original partner app.